13 Lessons From Our 2000 Mile Road Trip in Our Chevy Bolt EV
Distance:
1242.8 miles / 2000 km
Starting Place:
Jacksonville, Florida
Destination:
Houston, Texas
A trip report driving from Jacksonville, Florida to Houston, Texas—and back covering a distance of 2000 miles in a Chevy Bolt EV.
Trip Highlights
As noted by Devin Thorpe, most of the charging was done in Electrify America and it was easily available unlike just a couple of years ago
ABRP app was very convenient to locate charging stations
Electrify America charging stations are extensively available and charges per minute
The total spent on charging was $116 for 2000 miles. The average cost per kWh – $0.25.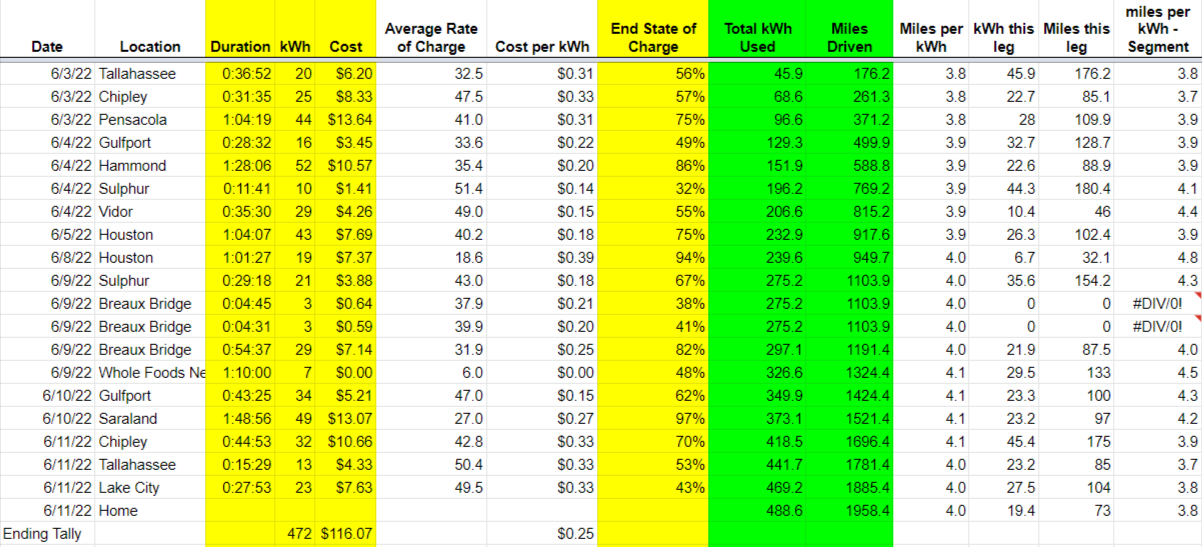 You can watch them on YouTube